How to Run a Book Club: 5 Top Tips
An avid reader myself, adding a Book Club to the Mirthy community in April 2021 was an exciting development for the events programme.
I love chatting about books, lending books, and getting book recommendations from friends.
Sharing thoughts about what you're reading (and watching or listening to) is an amazing way to connect with others, share stories and learn together.
Particularly when you're a group that don't already know each other, and are based all across the world! 
Since we started, we have read a real variety of books together: from comedy to tragedy, historical to contemporary, classics to retellings.
I have also learned a lot along the way about how to run an online Book Club. So here are my 5 top tips, and a full list of books covered so far.
5 Tips for Starting an Online Book Club
1. Different Formats Work for Different People
At our Mirthy Book Club, there are 4 ways you can be involved. 
a) Coffee and Chats where we break into smaller groups in breakout rooms on Zoom to talk about the Book of the Month with other Book Club members. We inevitably go off on tangents but it's a great way to get to know each other better.
As Pauline says: "It's very impressive that I feel as if I'm meeting up with friends in this group! There is a great feeling of involvement that isn't usually achieved even in small online groups!"
b) Q&As with authors and scholars, going into the Book of the Month in more depth with some guided questions. Often community members find these sessions help them to think about the book in a whole new light, or discover a nuance they didn't previously notice!
As Ian says: "I've started listening to a lot of 'online' interviews about books and with authors; many bookstores, libraries, and publishers have started doing these. These on-line opportunities have been a joy for me. Today's interview was definitely on par with any I have heard from publishing companies, bookstores and libraries."
c) Community Led Book Groups which cover themes rather than set reads. So far, we have had discussions around comfort reads, guilty pleasures, 'must-read' books, with a discussion about summer reads coming up next (book here)
If you're interested in running a Community Led Book Group yourself on a topic of your choice, please email [email protected] with your ideas and suggestions. A group could be focused around a particular author, a theme, or be linked to food and drink, sharing your favourite meals in literature - it's up to you!
d) Community forum Facebook group where we can continue discussions, share interesting links around the Book of the Month or reading generally.
Join our Facebook group here.
Keeping it varied helps everyone to stay involved in a way that works for them from month to month. Being in a Book Club should never feel like a chore, so best to make it accessible for people to be able to dip in and out as they wish.
2. Don't Be Scared to Try Something Different
One month, we started a monthly Coffee and Chat session with a writing challenge which added a bit of variety. We've had both more structured discussion groups and less prescriptive sessions. We've tested our general knowledge with a Book Club Christmas Quiz, and will be playing games on Zoom together in our Summer Book Club Social. Being creative and being prepared to try new things out keeps it fresh. Especially for a group on Zoom, it's fun to explore the opportunities we have through being an online group around the world, seeing it as a strength rather than a limitation.
3. Variety Is Vital
In such a large book club group, you've got to get comfortable with the fact that whatever the book choice for the month, it's never going to please everyone. What's important is to choose a variety of different books. Actually, the most interesting discussions and best group bonding happens when the book either divides opinion or unites people with equally strong views!
4. Check the Availability and Accessibility of Each Book
It's important to check where members can access the book. Is there an Audiobook available? And is there a Kindle edition? Can the book be found in local libraries? Is there a paperback as well as hardback version? What size is the font in the paper copies? All these considerations really make a difference to ensuring that everyone who wants to participate in the Book Club is able to. 
5. Communication Is Key
Perhaps one of the biggest challenges I've encountered has been ensuring that communication has been clear. With so many events at Mirthy every month, it can be difficult to ensure that messages get through to everyone who wants to be involved. We started a Book Club Newsletter at the beginning of the year to communicate with all those who want to receive updates. 
If you'd like to be added to the mailing list, please email [email protected]
Mirthy's Reading List to Date
So for those asking, here is a list of the books we've read so far:
April 2021 - The Skylark's Secret by Fiona Valpy
May 2021 - Song of the Skylark by Liz Shakespeare
June 2021 - The Authenticity Project by Clare Pooley
July 2021 - First to Go by Pam Skelton
August 2021 - The Silent Treatment by Abbie Greaves
October 2021 - Small Island by Andrea Levy
November 2021 - The Trail by James Ellson
December 2021 - Snowflakes over Bay Tree Terrace by Fay Keenan
January 2022 - Standard Deviation or Early Morning Riser by Katherine Heiny
February 2022 - Persuasion by Jane Austen
March 2022 - The Silence of the Girls by Pat Barker and/or A Thousand Ships by Natalie Haynes
Recommendation: Cecily by Annie Garthwaite
April 2022 - Wide Sargasso Sea by Jean Rhys
Recommendation: The Midwife by Tricia Cresswell
June 2022 - The Secret Diary of Hendrik Groen 83 ¼ Years Old by Hendrik Groen
July 2022- The Mayor of Casterbridge by Thomas Hardy
August 2022 - Anne of Green Gables by L.M. Montgomery
September 2022 - The Storyteller of Casablanca by Fiona Valpy
October 2022 - The Book of Echoes by Rosanna Amaka
November 2022 - The People on Platform 5 by Claire Pooley
December 2022 - Death and Croissants by Ian Moore
January 2023 - The Reading List - Sara Nisha Adams
---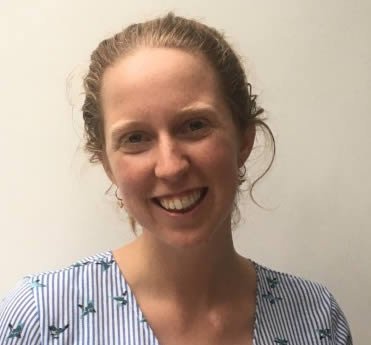 Author: Abbie Jessop is the Events and Community Manager at Mirthy, moderating many of the weekly events. As an avid reader and keen musician, she also runs the Mirthy Book Club and Desert Island Discs events. She loves chatting to Mirthy members at the community events, and relishes the challenge of leading the Book Club Q&A every month.



Mirthy offers expansive calendar of activities each month, covering everything from cooking classes and educational lectures to music concerts and fitness sessions.




Click below to see our upcoming book club events!


View Book Club Events