If you are interested in a particular topic and would like to receive emails from us on that subject, we mighto have a dedicated newsletter just for you!

In this example, we will show you how to sign up for the dedicated Mirthy book club newsletter. Just follow the instructions below:
Register for a free Mirthy account (if you haven't already). Make sure to select the 'GDPR consent' as in the image below. Now, wait until you receive your first Mirthy monthly newsletter, or if you've previously signed up, simply open one of our old emails.
At the bottom of the email, click 'update your preferences'.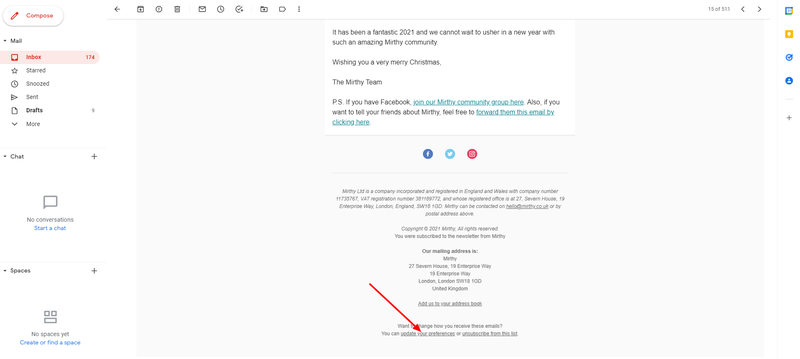 Click the 'Email Me A Link' button, after which Mailchimp, our email service provider, will send you a separate email.

After opening the new email you receive, click 'Update your preferences'.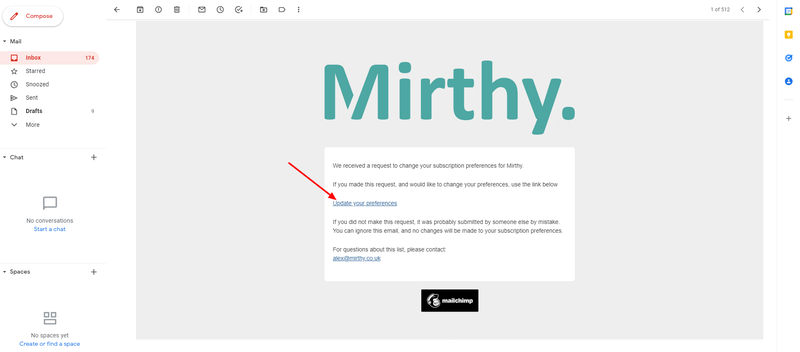 When you are sent to a new page, under 'Interests', tick the check box next to 'Book Club'.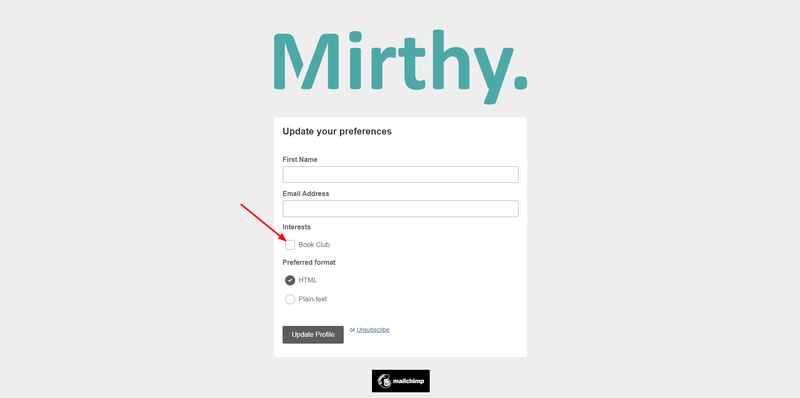 Congratulations! You will now receive all the latest Mirthy book club news, reviews and announcements.
For any support queries, contact us at [email protected]



Mirthy offers expansive calendar of activities each month, covering everything from cooking classes and educational lectures to music concerts and fitness sessions.




Click below to see our upcoming events!


View Events