Free Events for Alzheimer's Society
Alzheimer's Society has partnered with Mirthy to provide their Premium membership entirely for free.
How it works:
1. Click on the signup button below.
2. Fill out the form with your details.
3. That's it! You will automatically be granted 1 year of Mirthy Premium for free and will be able to book all of Mirthy's events for no additional cost.
Want to know what events Mirthy has to offer? We have included some examples below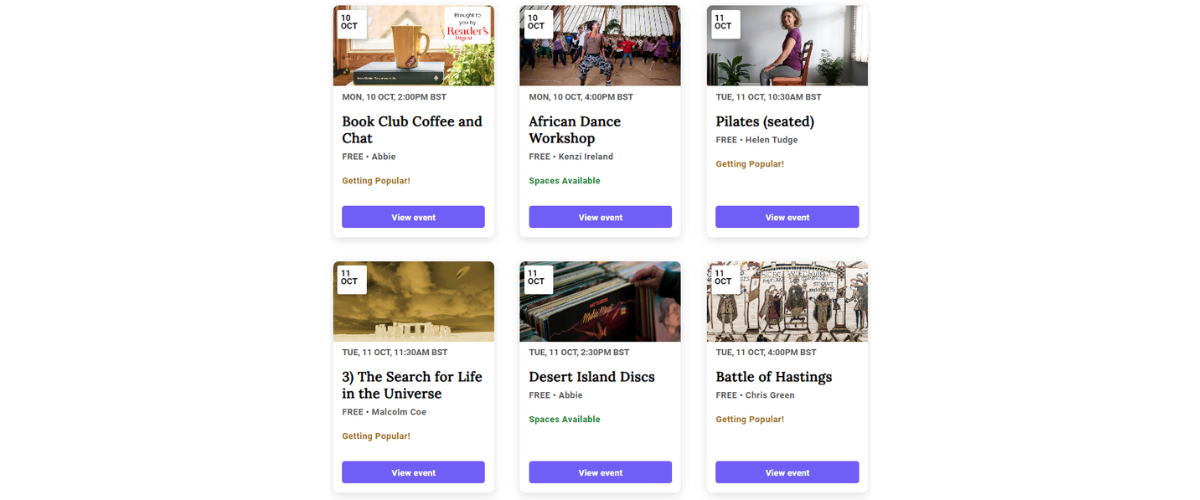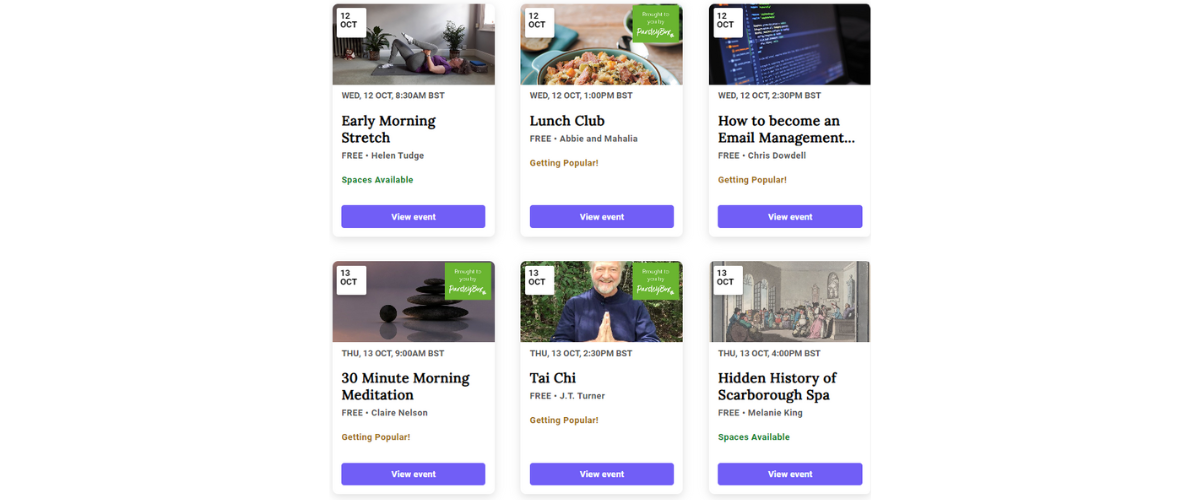 *

Community events will not be recorded so you will not receive a replay with these events